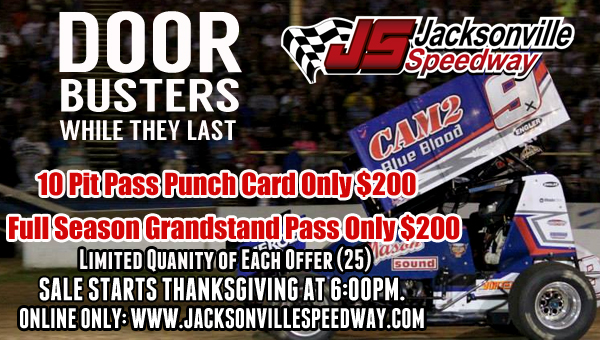 Our Thanksgiving Door Buster Special Offers are now LIVE and open for purchase.  Click on an item below and you will be taken to a product page on CILTRAK.com to complete your purchase.
2015 Season Grandstand Pass – $200
10 Race Pit Pass Punch Card – $200
We have stocked our e-commerce store with 25 of each offer.  When all 25 of each offer have been sold, the offer will expire and no longer be available.
IF YOU ENCOUNTER A PROBLEM, WE WILL GLADLY HELP RESOLVE IT.  SEND AN EMAIL TO KEN AT KDOBSON@CILTRAK.COM AND YOU WILL GET A RESPONSE WITHIN A FEW HOURS.